3 Ways a Paystub Generator Takes the Stress out of your Payroll
Create professional paystubs in minutes!

|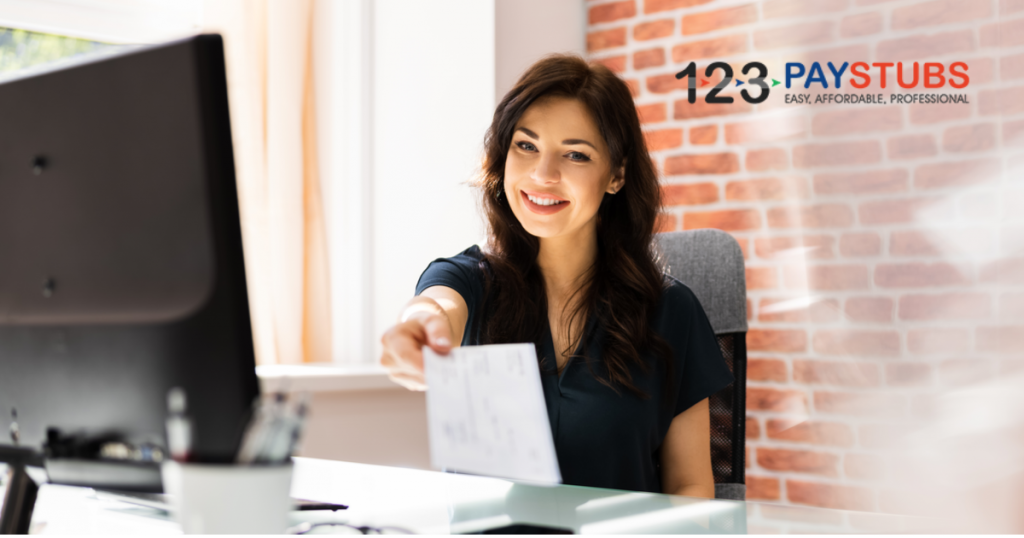 As a small business or a sole proprietor, you may choose to forego the costs of a payroll provider. Handling payroll on your own may be tricky at first, but is a totally feasible option that could potentially save you a lot of money in the long run.
Keeping your payroll professional is a key component of successfully running your business. Your employees and contractors will need paystubs for many reasons and so will you. With 123PayStubs, you can create professional quality paystubs for you and your employees without breaking the bank!
Here are the top 3 reasons you should be generating professional paystubs.
Your Employees Need an Earnings Statement
Whether you are self-employed or hire independent contractors, there are so many reasons why a paystub is important. One of the main reasons is that a paystub provides proof of income. This is required by financial organizations and banks when applying for any kind of loan. This information is also required on your contractors' taxes.
If you have employees who are paying back their student loans on an income based plan, they will need to submit income documentation. Being able to provide your employees and independent contractors, or even yourself with a professional paystub is a game changer when it comes to DIY payroll.
With an online paystub generator, this process is simple and you will get professional paystubs in minutes. You can customize your paystubs and either download and print them or even email them directly to your employees and contractors.
Easily Track your employees' YTD Income
As an employer, it is important to track the year-to-date income for each of your employees and contractors. You need this information for your records, but also for making financial projections.
This gives your employees a tool for calculating the income that they are actually making after taxes. Just like you need to know this information to make financial decisions for your business, they need this information to make their own personal financial decisions.
Simplify your Tax Preparation at the End of the Year
The end of the year brings a variety of IRS tax deadlines. You will thank yourself for generating paystubs when it comes time to complete your employees' W-2 and 1099 Forms. On these forms you will have to accurately report your employees' or contractors' income for the year and all tax withholdings.
Our online paystub generator takes all the guesswork out of calculating tax withholdings. Our paystub generator determines the tax withholdings based on the state-specific calculations, making errors an issue of the past!
As you can see professional paystubs are necessary if you are handling your own payroll, not only do they provide you and your employees a much needed record of income, but they act as a record for the tax withheld from your employees' and contractors' tax withholdings.
Generate Pay Stubs in minutes with our Pay Stub Generator
Are you ready to take your DIY payroll to the next level? Get started today with 123Paystubs. You can create pay stubs in three easy steps!
Enter- fill in the required information (company details, employee details, pay schedule info, etc.)
Preview- Choose your template, review the information you provided, and make any corrections.
Download and print your paystubs! You can even email them directly to your employee or contractor!