How to Make a Pay Stub With Our Pay Stub Generator App
Want to learn how to generate paystubs from your phone? Follow our step-by-step guide.
123PayStubs offers an affordable and easy-to-use paystub generator to generate paystubs. As a business owner, you're going to find yourself short on time. With 123PayStubs we offer you a solution: generate pay stubs on the move with your smart device. When there isn't enough time in the day to sit at your desk and enjoy a coffee while going over payroll, use your phone and get the same professional and accurate result. Here's a simple, step-by-step guide to generating a paystub with our paystub generator app.
1) Create Pay Stub
Click on "Create Pay Stub." Simple enough? Now we're off and running.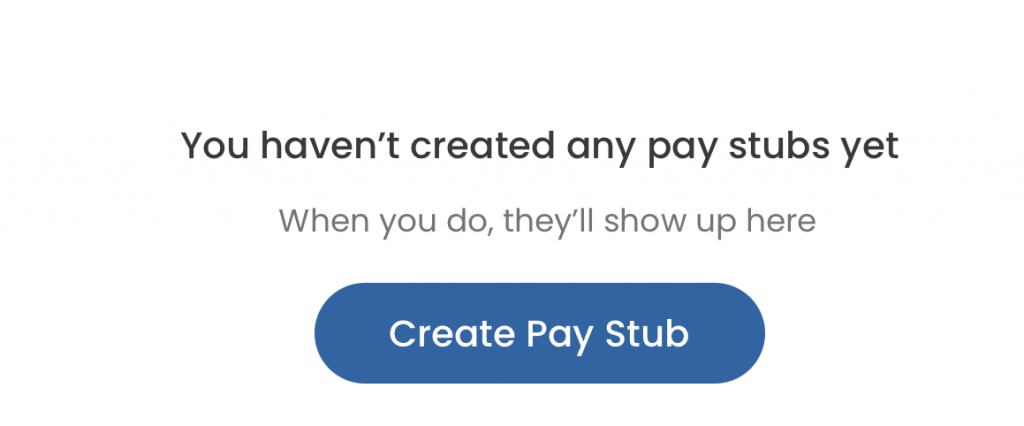 2) Company Information
This is where you enter all the information regarding your company. This will be your company's name, your Employer Identification Number (EIN), your address, and your company's logo.
Also, you can choose the paystub template to match your company's aesthetic and branding.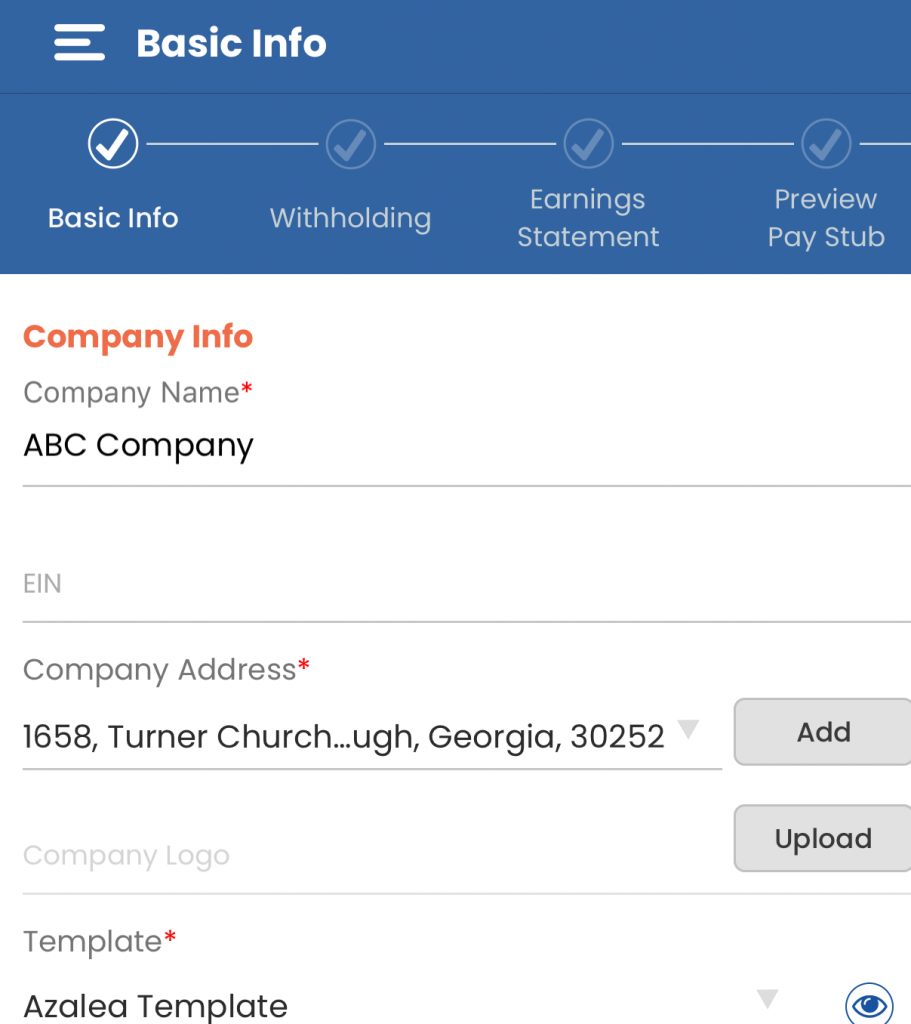 3) Employee Information
Enter their name, Employee Identification Number (if applicable), the last 4 digits of their Social Security Number, home address, and salary.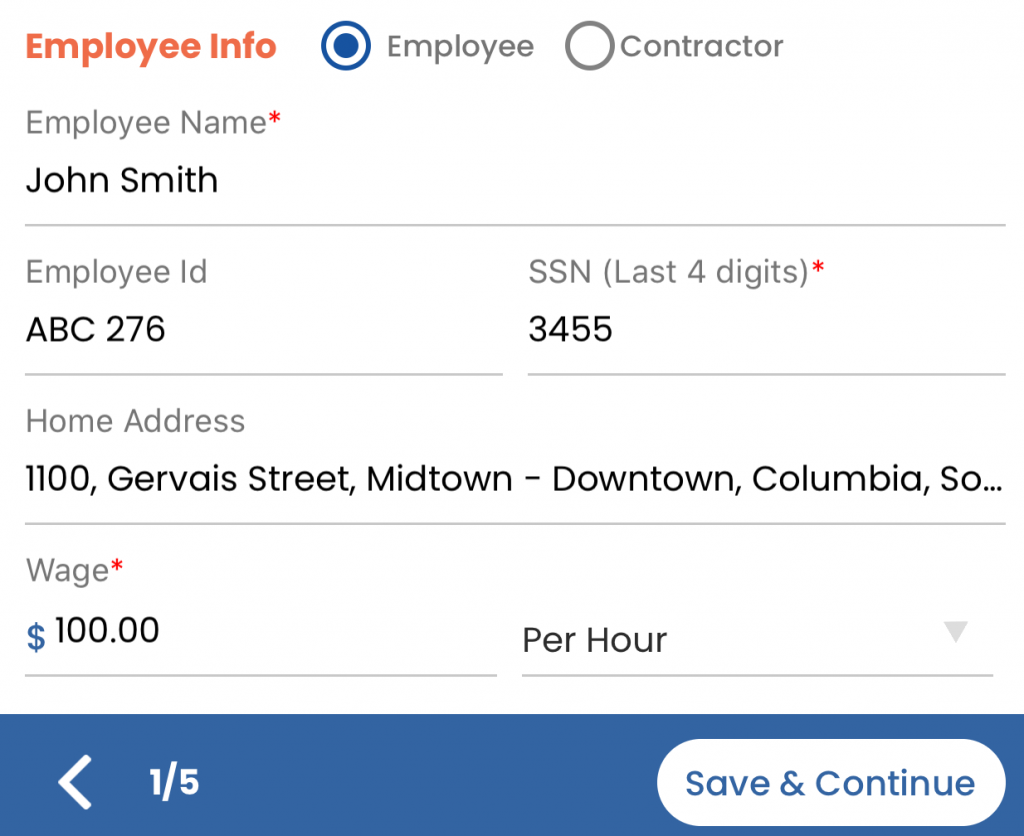 4) Withholdings
Choose their filing status. The advanced federal and state W4 feature allows you to calculate W4 withholdings. If you have not entered in the W4 information, taxes will be calculated at the supplemental wage.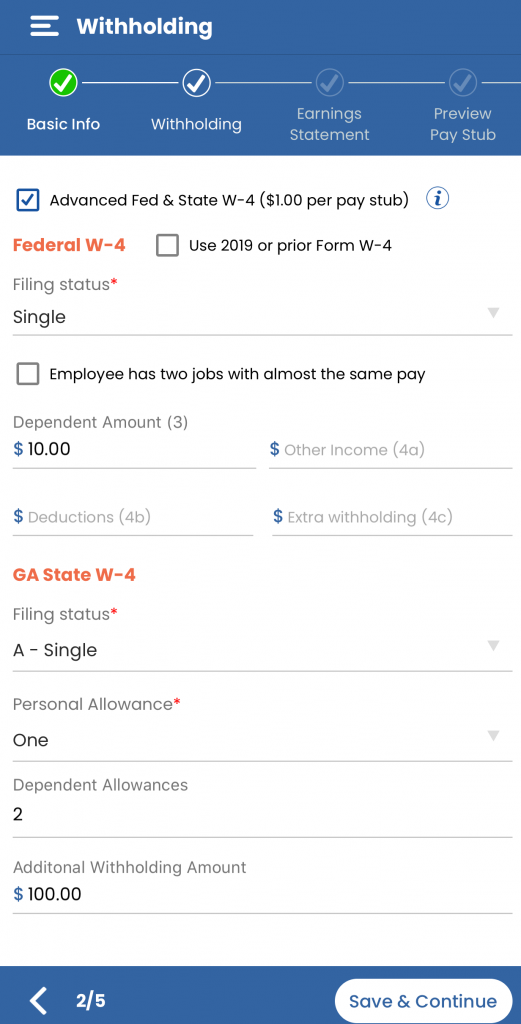 5) Pay Schedule
Enter the pay period and the Paystub Number (you may create your own)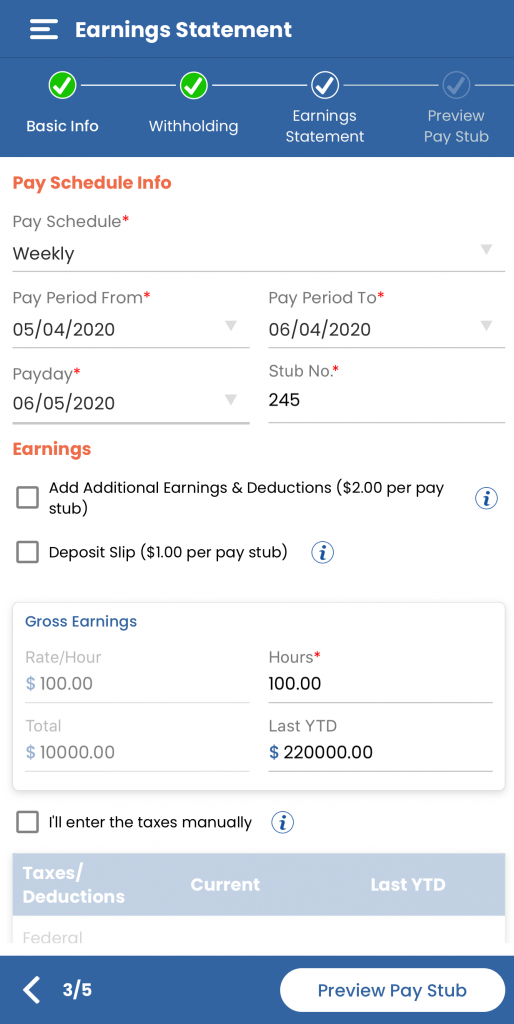 6) Additional Earnings and Deductions
This is where you include bonuses, overtime pay and additional tax deductions.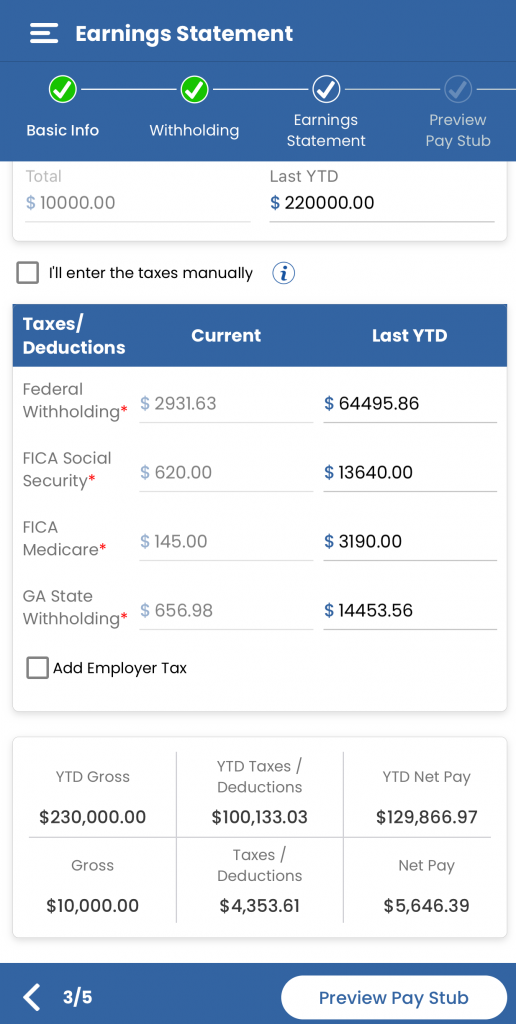 7) Deposit Slip Add-on
If you check this box, when you print your pay stub, it will include a deposit slip with your employee's net pay (the money after taxes and deductions have been withheld).
In the above image, "Deposit Slip" is the second option below "Earnings."
8) Calculations
Select "Calculate" and you'll see how our generator properly deducts FICA, Social Security, Medicare, Federal, and State taxes.
You'll have the option to add employer taxes like FUTA (Federal Unemployment Tax) and SUTA (State Unemployment Tax).
At the bottom of the screen, you'll see the employee's Gross, Taxes and Deductions, and Net for that specific pay period. Above them, you'll be able to see the Year-to-Date (YTD) totals.
9) Preview Pay Stub
Check your pay stub to ensure the information you entered in is correct and that the template you've chosen meets your expectations.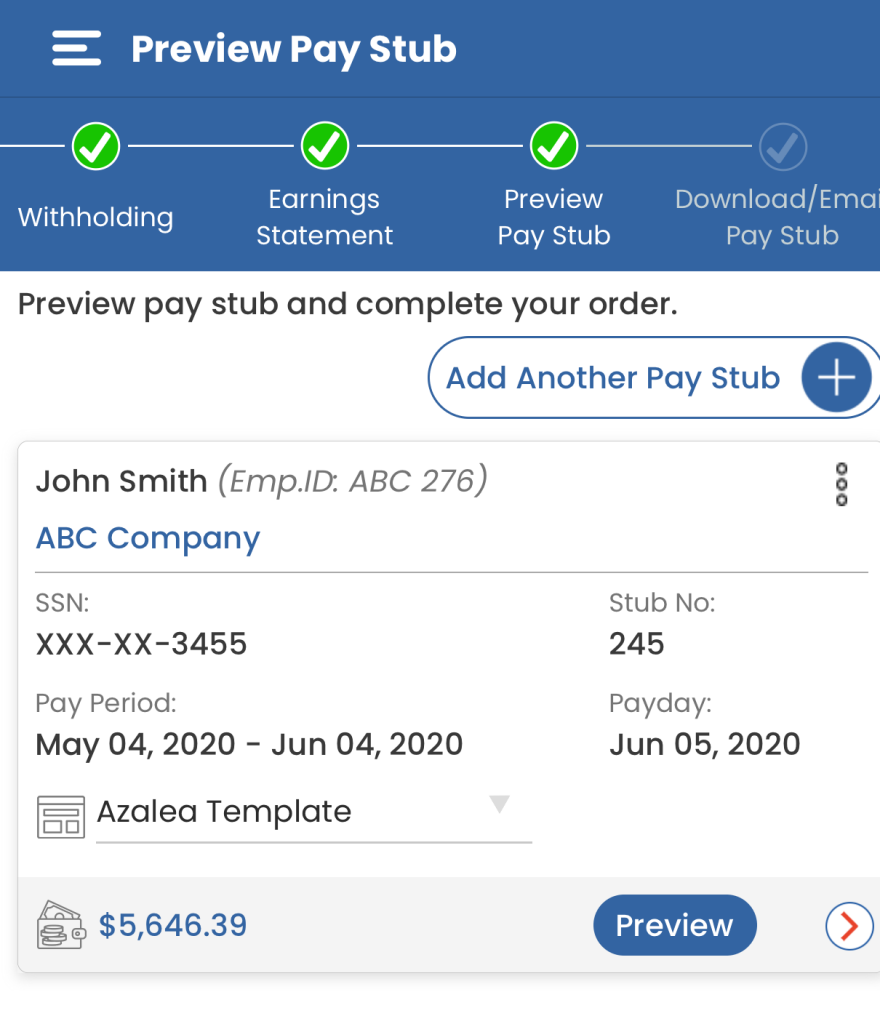 10) You're finished! To download, email, and print the paystub, click on "Complete Your Order."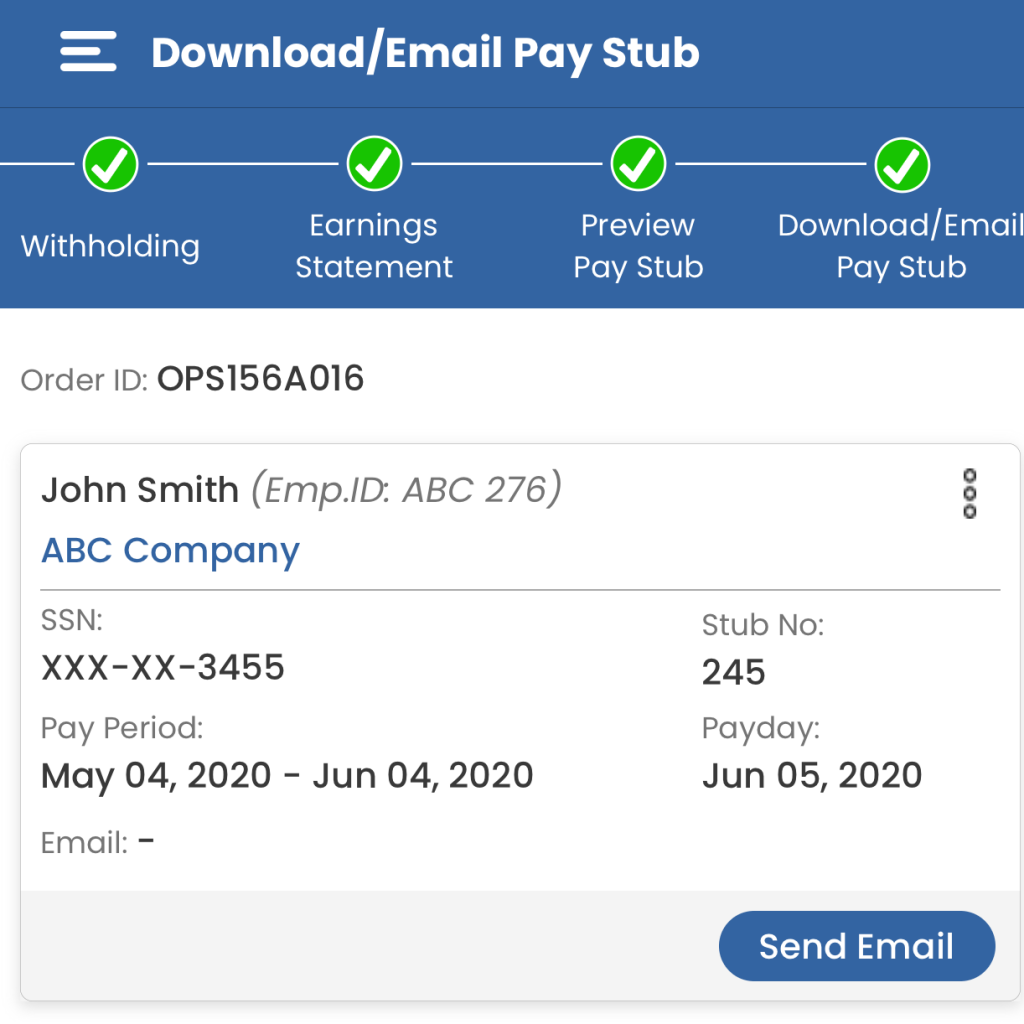 11) Because you used 123PayStubs, the time you saved is yours to spend how you wish.
Try 123PayStubs today! and Get First Paystub for Free.
Checkout this video tutorial to generate the paystubs in mobile.