3 Things that your Employees and Contractors Need Out of Their Paystubs
|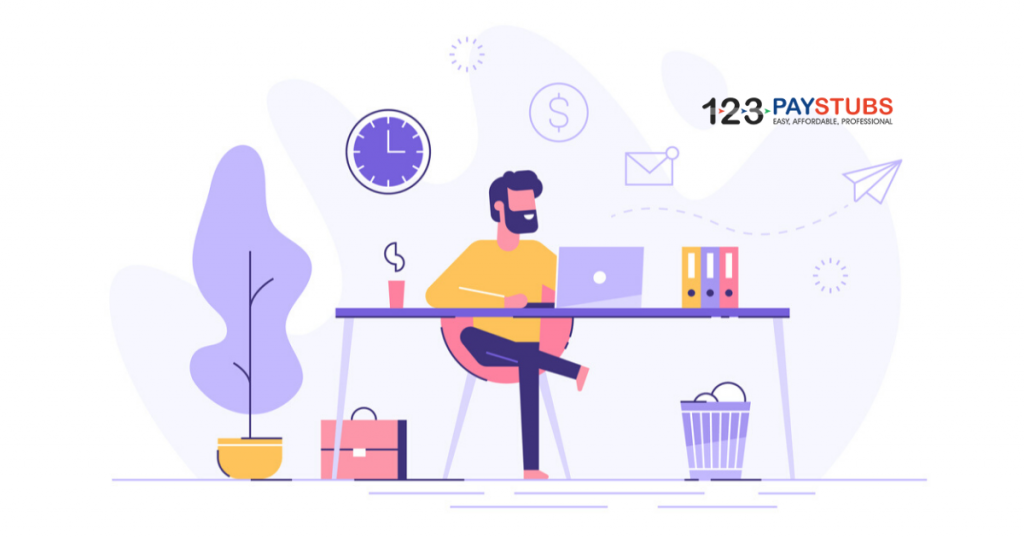 As an employer, you depend on your employees and independent contractors to help your business move forward and operate at its best potential. In return, your employees and independent contractors count on you to pay their wages and provide the appropriate documentation.
123PayStubs is a great tool for businesses that manage their own payroll. You bring your payment information and we can help you generate a paystub with the correct tax calculations in just 3 simple steps.
Not only is this a super simple process for you, the employer, but it is even easier for your employees and contractors!
1. Professional Quality
Your employees and contractors work hard and they will use their paystub as proof of income at a variety of financial institutions. Therefore, having a professional-quality paystub is very important to them. This could be the difference between them getting approved for a loan or other financial activities.
You can create a custom paystub using our wide variety of professional paystub templates. Fit the specific needs of your business by choosing a template that works best for you. You can even customize your paystubs with your company's logo.
2. Ease of Access
Your employees and contractor are busy, just like you. They want to access their paystub in the easiest way possible. They work hard, figuring out how to access their Paystub shouldn't feel like another job. With 123PayStubs, getting their paystub is as easy as opening an email.
Need a copy for your records? Simply download the paystubs you create.
3. Accuracy
Reporting and tracking their income is a must for your employees and contractors. With 123PayStubs you never have to worry about mistakes in your tax calculations. Our Online Paystub Generator has a built-in tax calculator that will automatically measure your federal and state tax income taxes as well as social security and Medicare withholding.
123PayStubs does the hard work so that you don't have to worry about it!
At 123PayStubs, we want to help you work smarter, not harder. Paystubs are a worry of the past with our efficient and accurate 3 step process.
Get started today, your first paystub is on us. We offer high-quality business solutions at a low price! 

Check out this video to know the Top 10 Reasons Why 123PayStubs Is The Best Pay Stub Generator